About this website
This site is open sourced on GitHub.
It's designed to be light-weight, accessible, privacy-friendly, easy to read and a little bit fun.
The current version is powered by:
Previous versions
Inspired by Alex, for entertainment/history, here are some previous versions of this site (with thanks to the WayBack Machine). I still like sea green, but I like accessible colour contrast more:
2019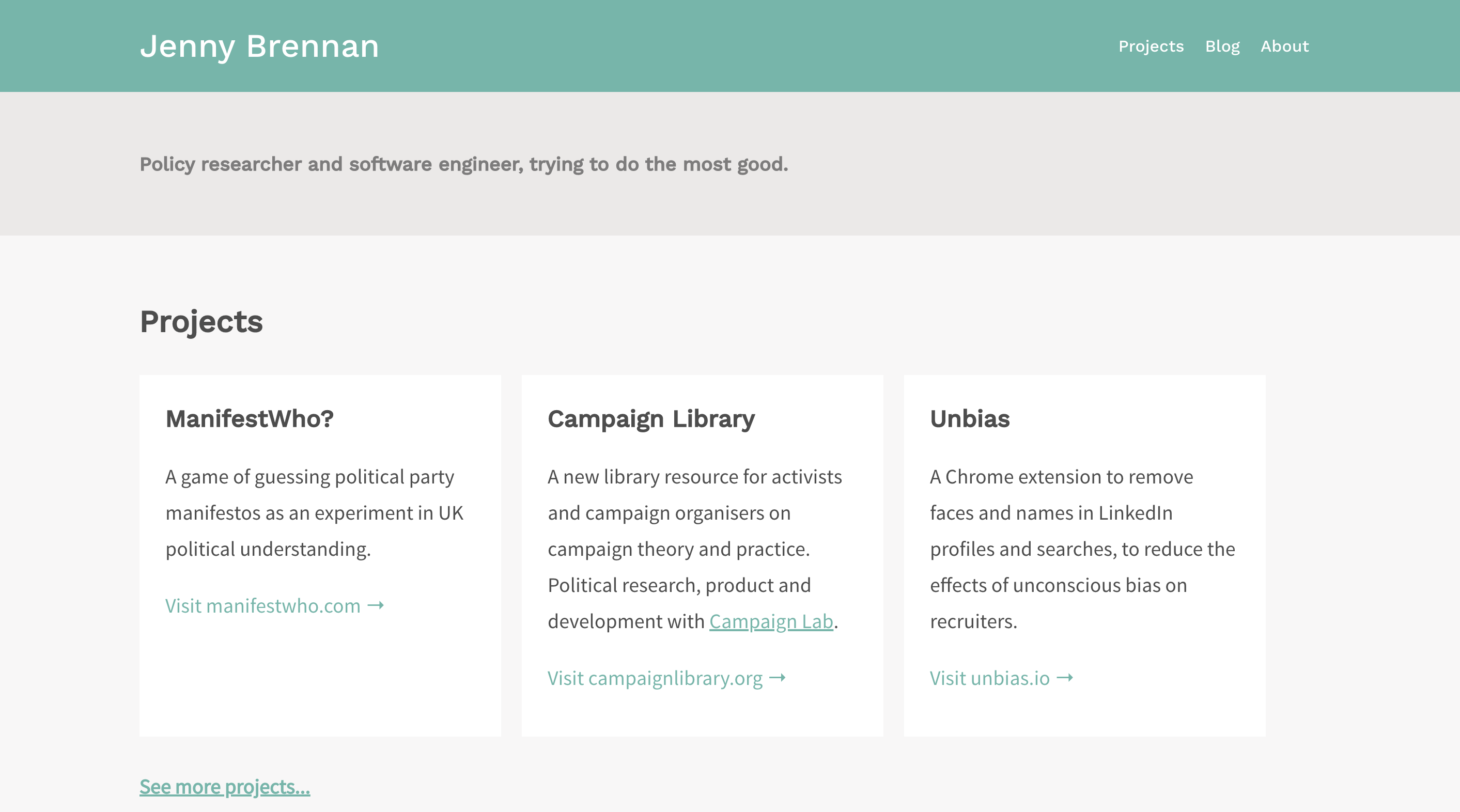 2017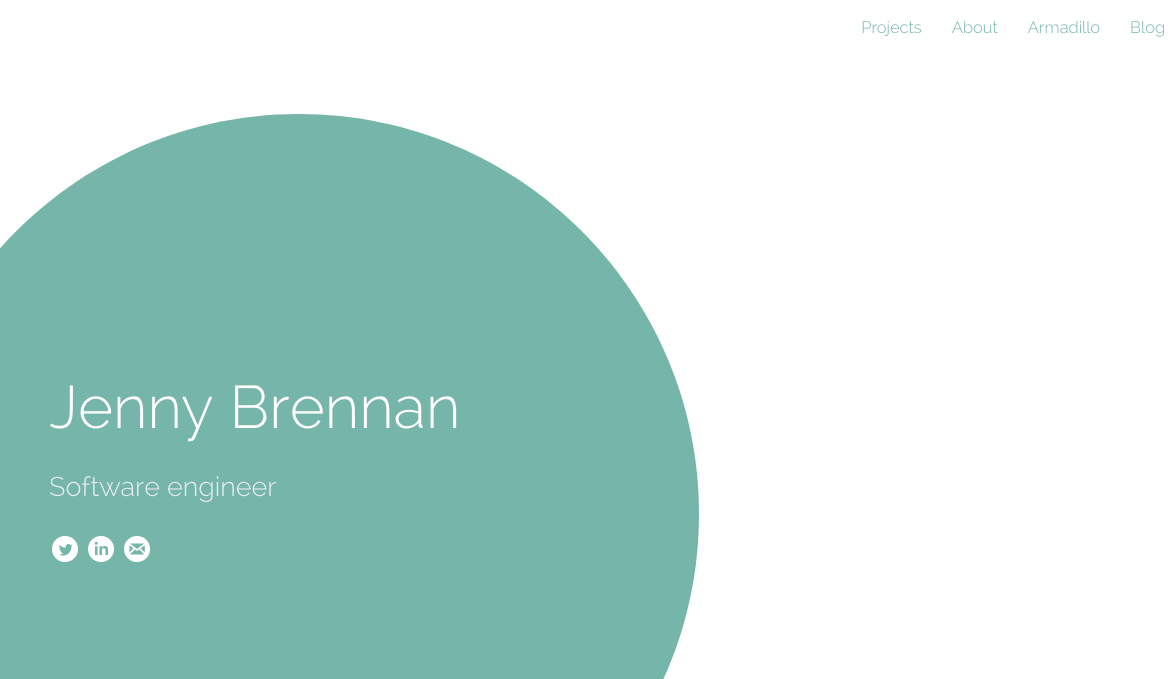 2016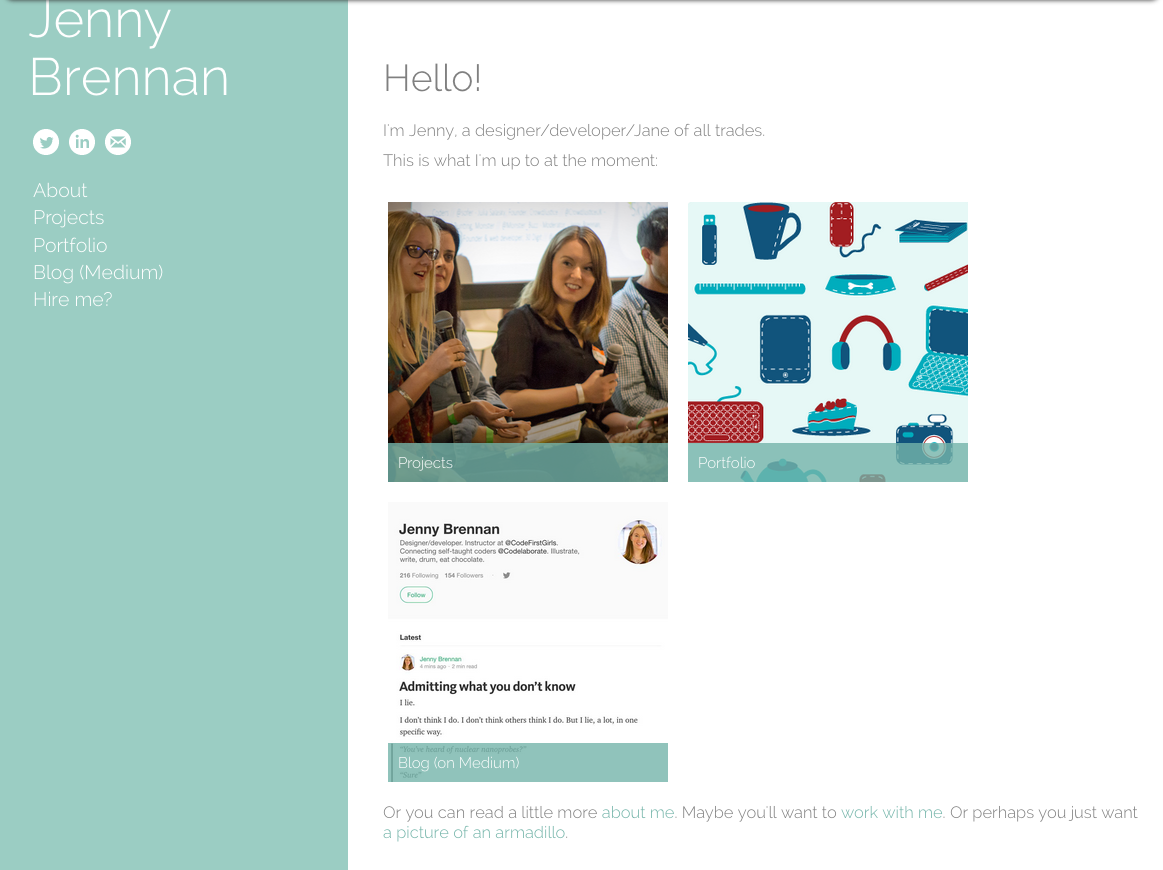 2015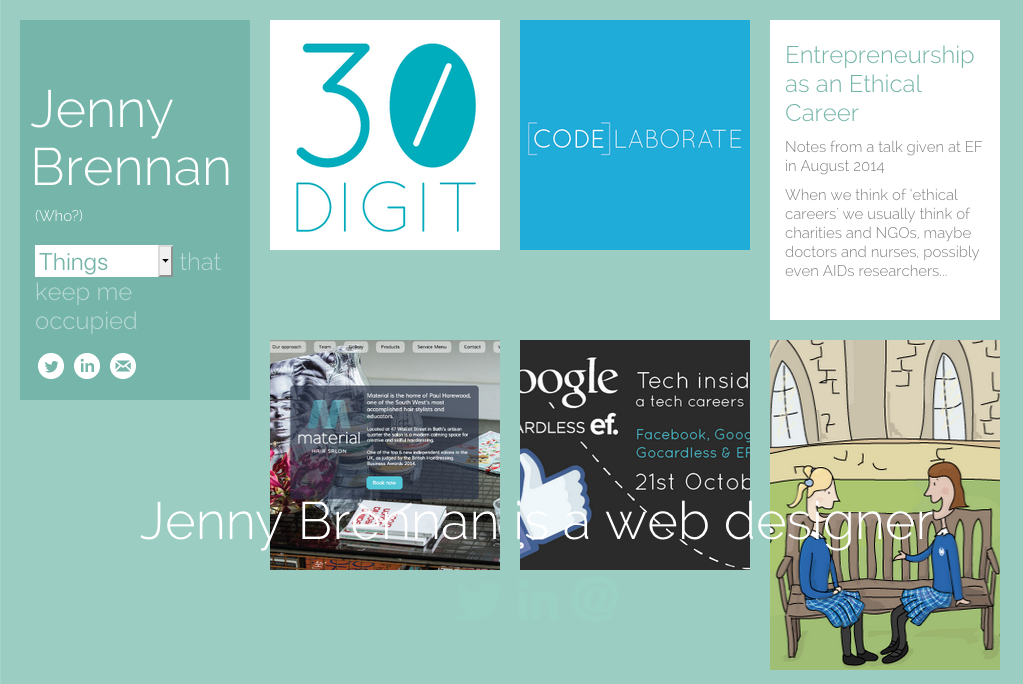 (It looked a bit less broken at the time, honest.)
2014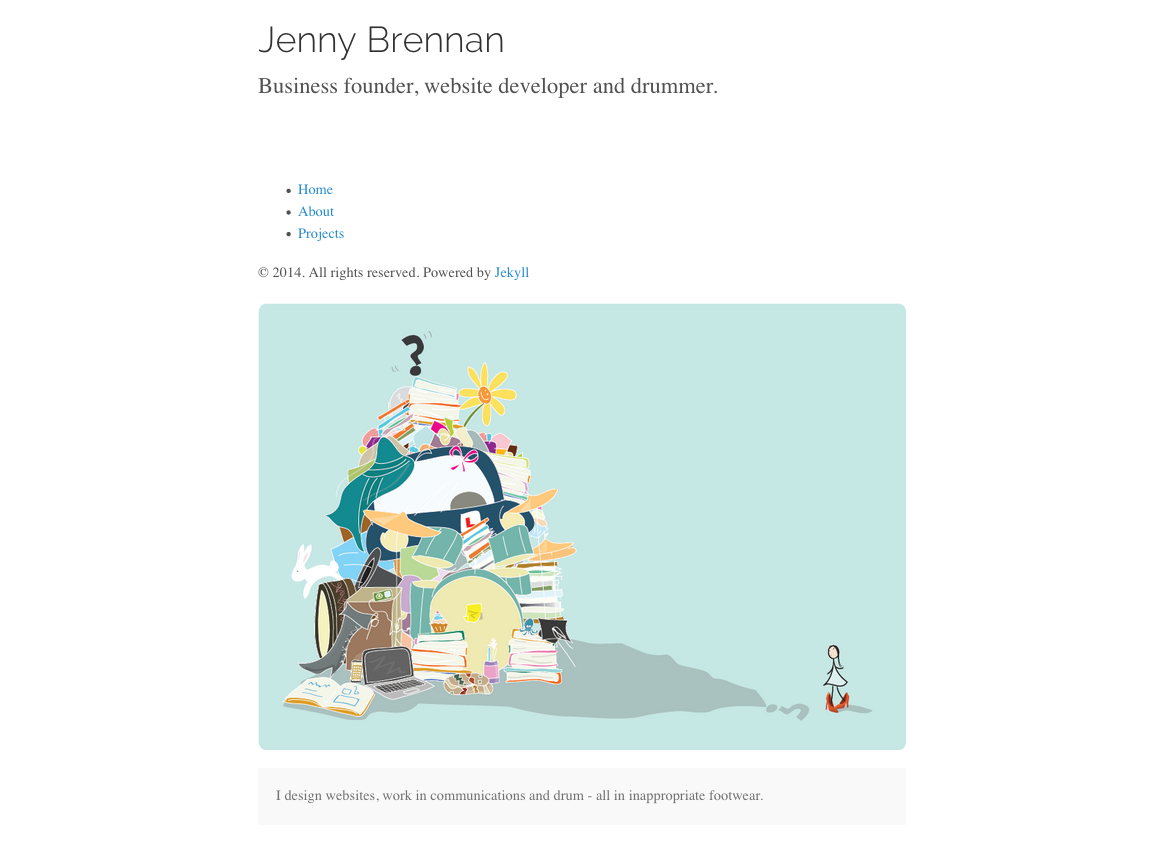 Again, not sure if the WayBack machine just mangled it, or whether I never finished it.
2013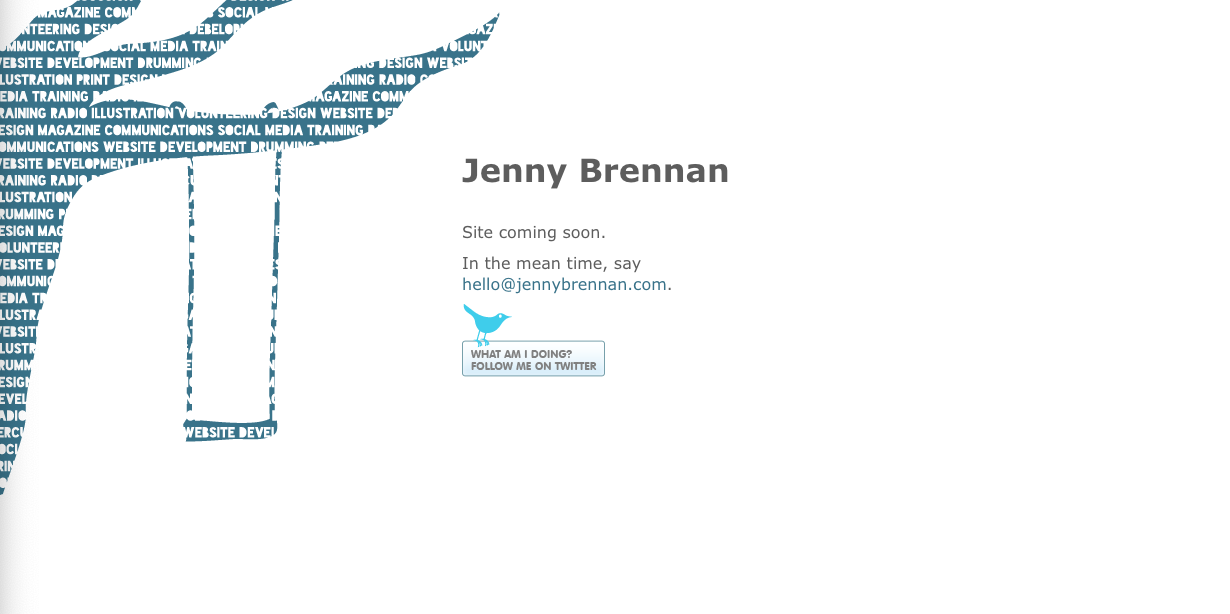 Pre-2013
This domain was owned by another Jenny Brennan. There are quite a few out there.